Rain Bird Boutique
Establishment, clothing store and jewelry store at 240 Cook Street #101, Victoria, BC V8V 3X3, Canada. Here you will find detailed information about Rain Bird Boutique: address, phone, fax, opening hours, customer reviews, photos, directions and more.
Opening hours
| | |
| --- | --- |
| Sunday | 12:00pm — 05:00pm |
| Monday | 11:00am — 06:00pm |
| Tuesday | 11:00am — 06:00pm |
| Wednesday | 11:00am — 06:00pm |
| Thursday | 11:00am — 06:00pm |
| Friday | 11:00am — 06:00pm |
| Saturday | 11:00am — 06:00pm |
Rating
2.2 /5
Based on 5 reviews
Photos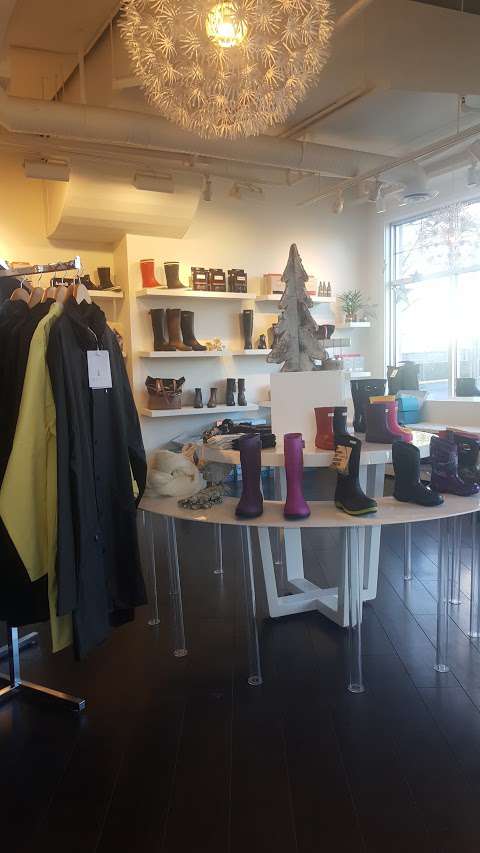 Reviews of Rain Bird Boutique
Bonnie S Added 2018-11-06

★ ☆ ☆ ☆ ☆

I don't know if they are any good or not since after driving for half an hour to go to this store they weren't open during their posted business hours.

Susannah Bryan Added 2018-09-08

★ ★ ★ ★ ★

Was gifted a jacket that didn't fit, returned it no problem. Owner was accommodating with store credit, and ordered in boots for me. Lots of leg work on their end, great retail experience overall.

Miriam Lank Added 2018-08-25

★ ☆ ☆ ☆ ☆

I bought a coat from Rain Bird that has only been worn for one season and is already not repelling water. Thinking it was maybe something I had done, or that I wasn't maintaining it properly, I called and asked if they had any re-waterproofing spray or tips to re-waterproof your jacket.

Considering the small size of the shop and the very high price point, I was expecting top-quality service. Nope! Instead the woman on the other line told me to go to a shoe store and buy waterproofing spray there! I wasn't looking for a handout or anything, but I paid over $200 dollars for this jacket expecting that it would actually last me and prevent me from having to purchase a new one for at LEAST 3 years.

Save your money in the long run and go to MEC where they have great customer service and actually stand by their products and want to help you out. This exchange left me speechless.

Clarke Family Added 2018-08-20

★ ★ ★ ☆ ☆

Great store with lots of great unique items. My only complaint is two out of three times I've gone there close to the opening hours they have been late. Currently 30 minutes after opening time and still not open.

Nick Stipanovich Added 2018-08-18

★ ☆ ☆ ☆ ☆

Do these people not know how infuriating it is to check that they're open drive the 30 minutes to get here and then have no idea if they'll be back any time "soonish". They open at 11ish? How the hell do some places stay in business? They're voicemail says they couldn't come to the phone because they might be running late? Do they even want customers?
About rainbirdboutique.com